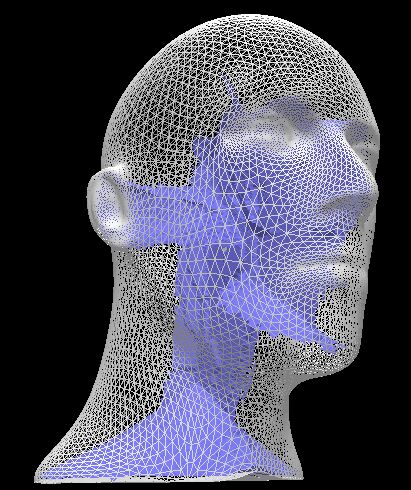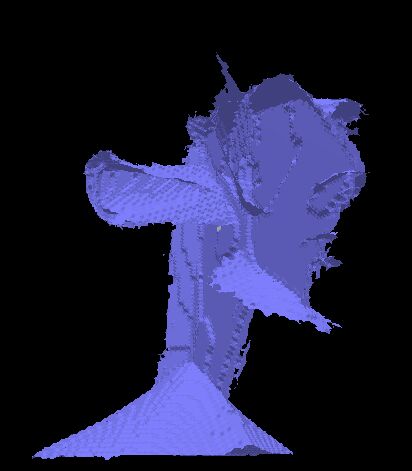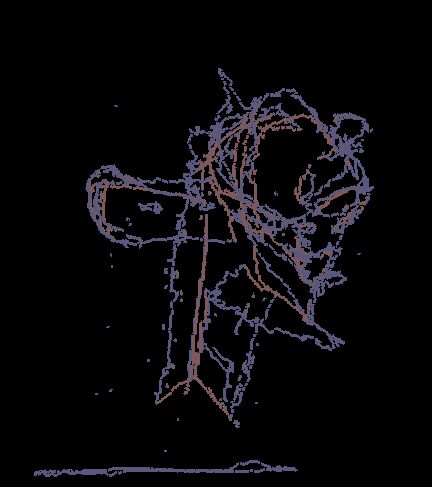 Three images of the medial axis of a head model. First, the head and medial axis together. Then, just the medial axis. Finally, just the seam and boundary curves. In this and other images, the appearance of bumpiness in the medial axis results from the voxel-based surface reconstruction.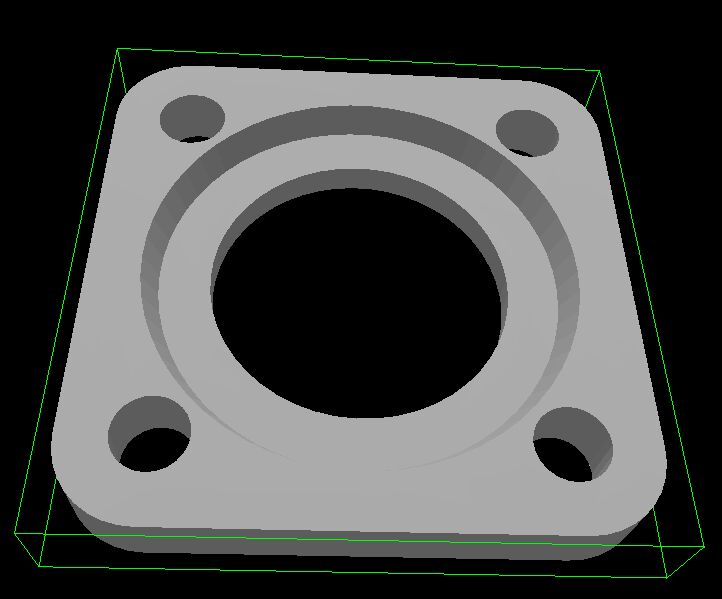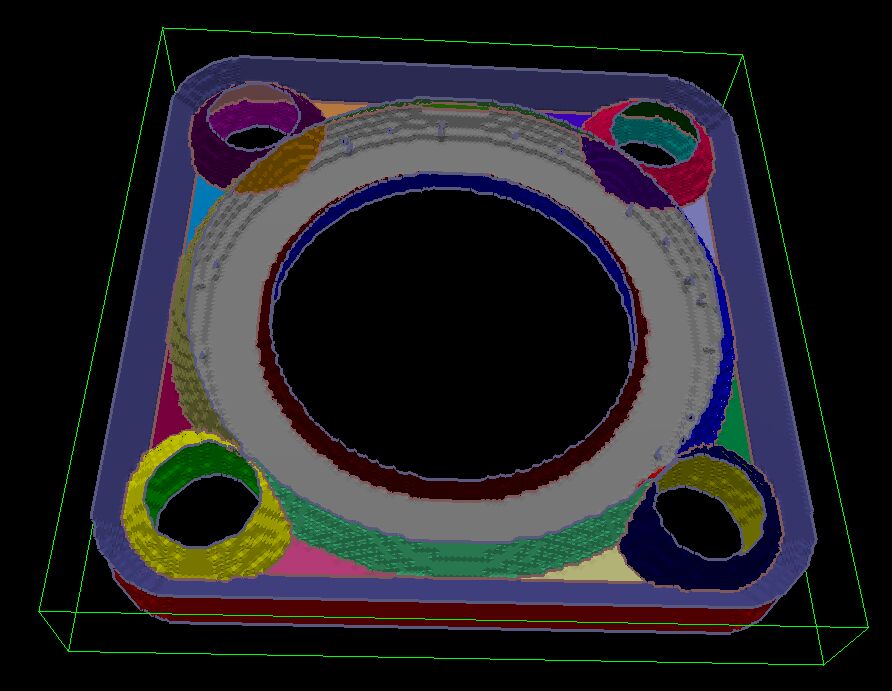 A mounting plate and its medial axis. Each sheet of the medial axis has been extracted and rendered in a different color. The pink curves are seams between medial axis sheets, and the purple curves make up the boundary of the extracted medial axis.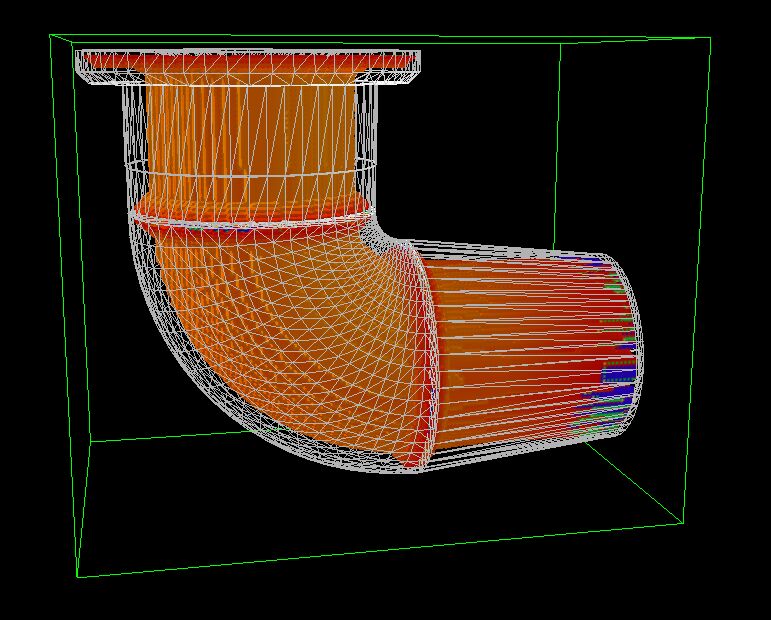 An elbow-shaped piece of piping (that fits through the above mounting plate). In this image, the medial axis is color coded by distance to the model surface, with blue indicating regions that are close, and yellow indicating greater distance.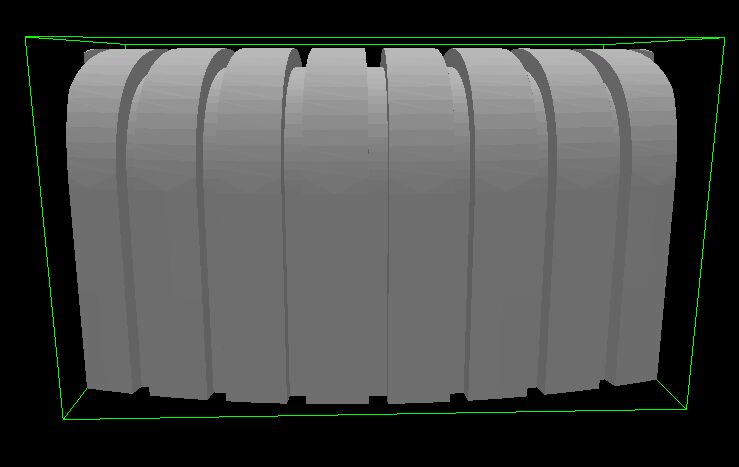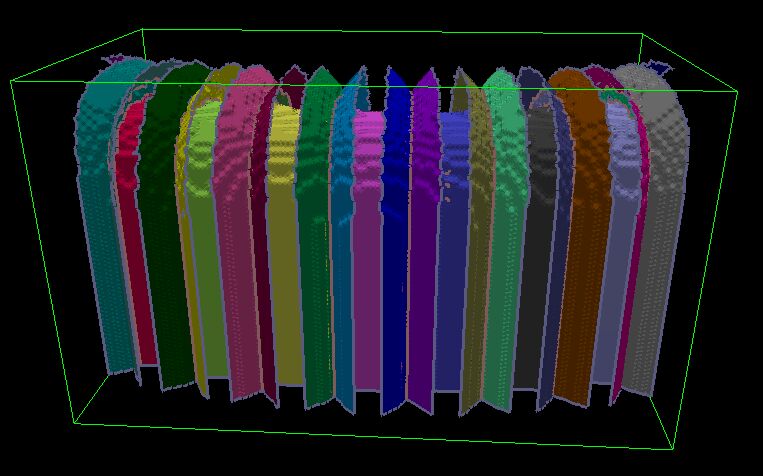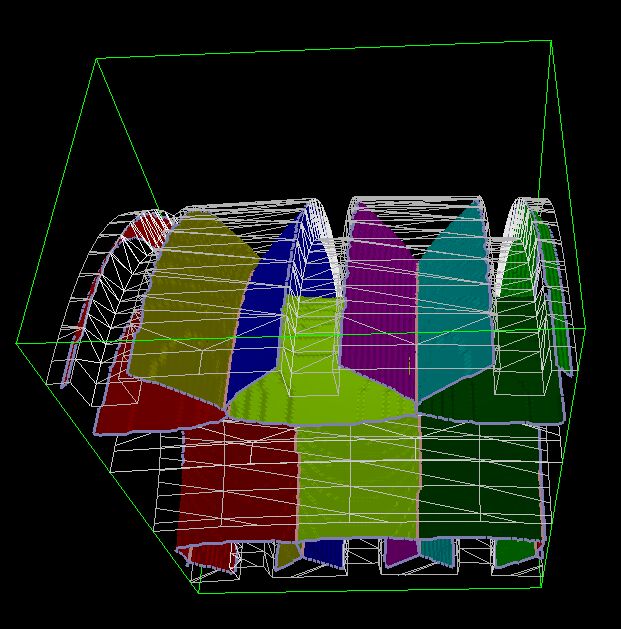 A small portion of a shotgun shell, again color coded by sheets and seams.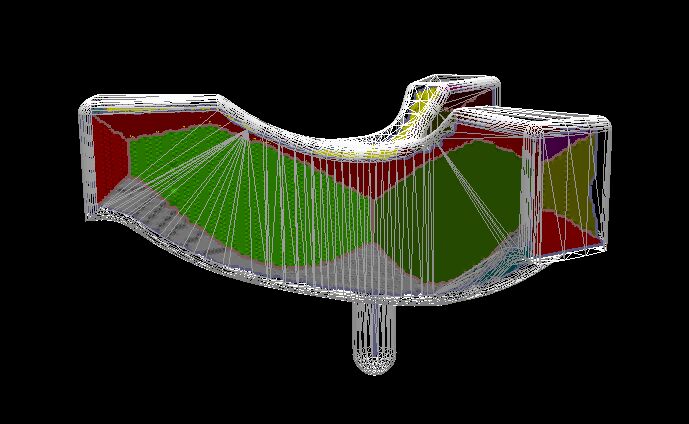 primer_anvil.tri: A component of a shotgun shell.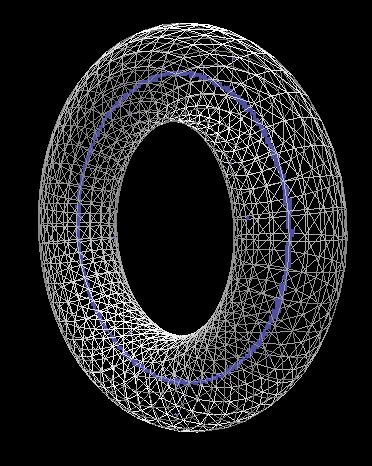 torus_plain.tri: A wireframe torus, with medial axis in blue.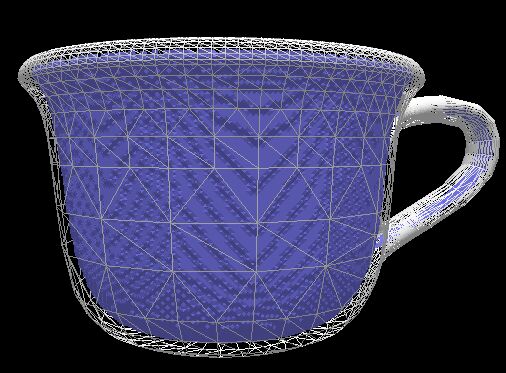 cup.tri: A teacup, with medial axis.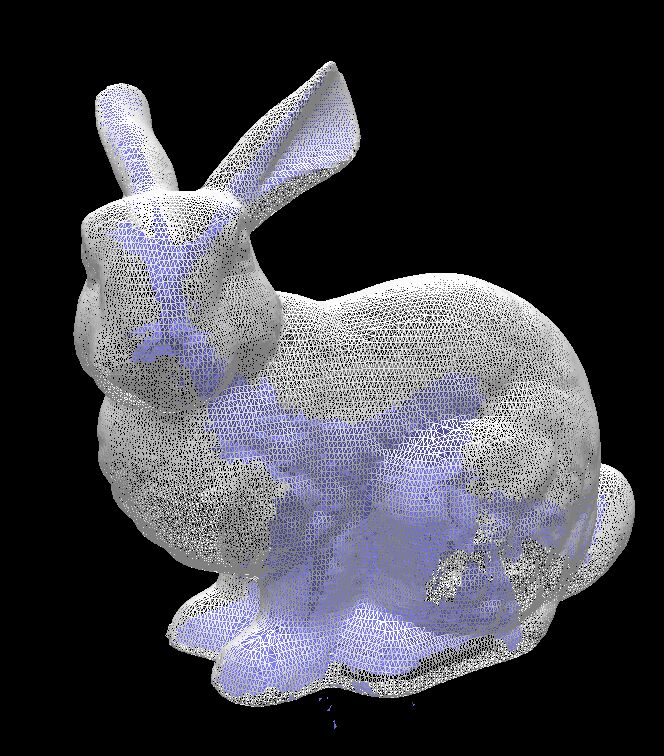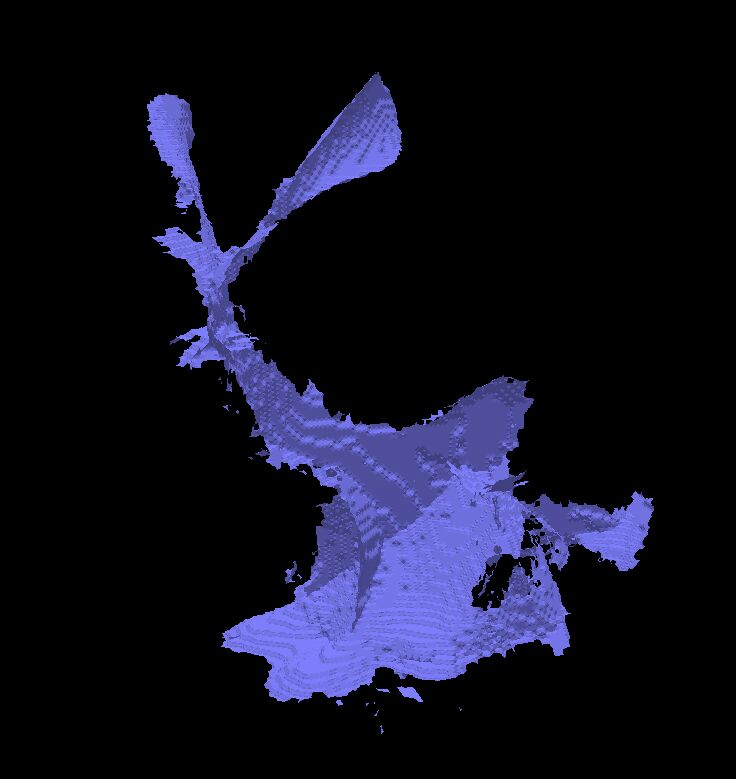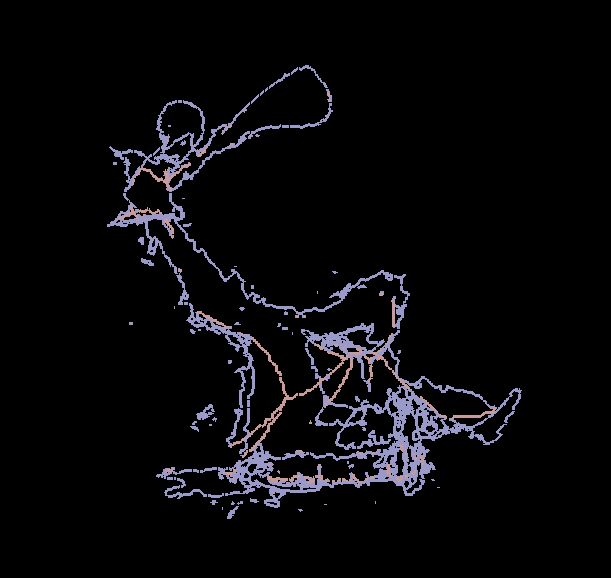 bunny.tri: Bunny. The first image shows the bunny with the medial axis in the interior, and the second shows just the medial axis. The third image shows the seam and boundary curves in pink and purple, respectively. Resolution is 128x126x100.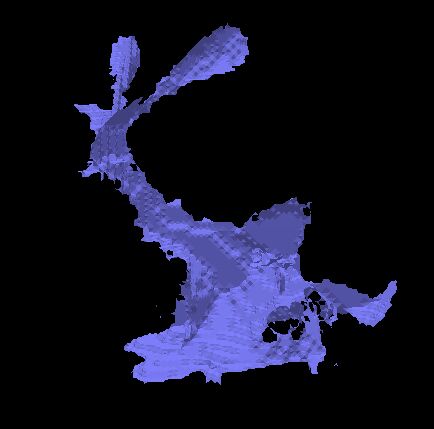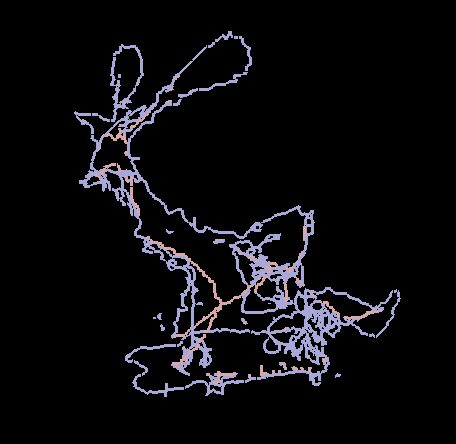 Resolution: 64x63x50.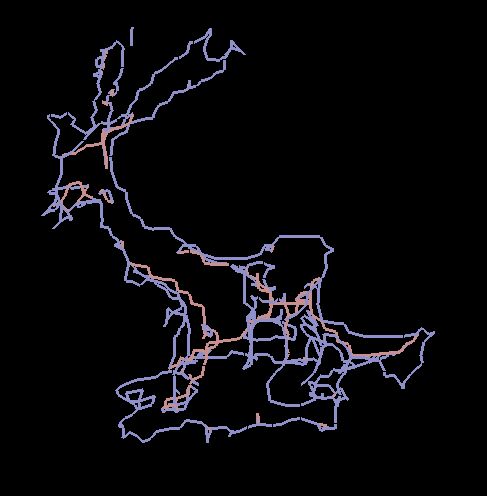 Resolution: 32x31x25.